Jaguar XKR
low mileage
prominent owner
immaculate condition
Neue Bilder und 360° sind soeben eingetroffen. Sehen Sie es hier
Das Auto steht bei uns in Berlin. Der Unterschied zwischen XK und XKR ist enorm und deutlich mehr als nur ein zusätzlicher Buchstabe aus dem unteren Teil des Alphabets. Wer einmal einen XKR gefahren ist, dem werden alle anderen XK-Versionen wie friedlich schlummernde Kätzchen vorkommen.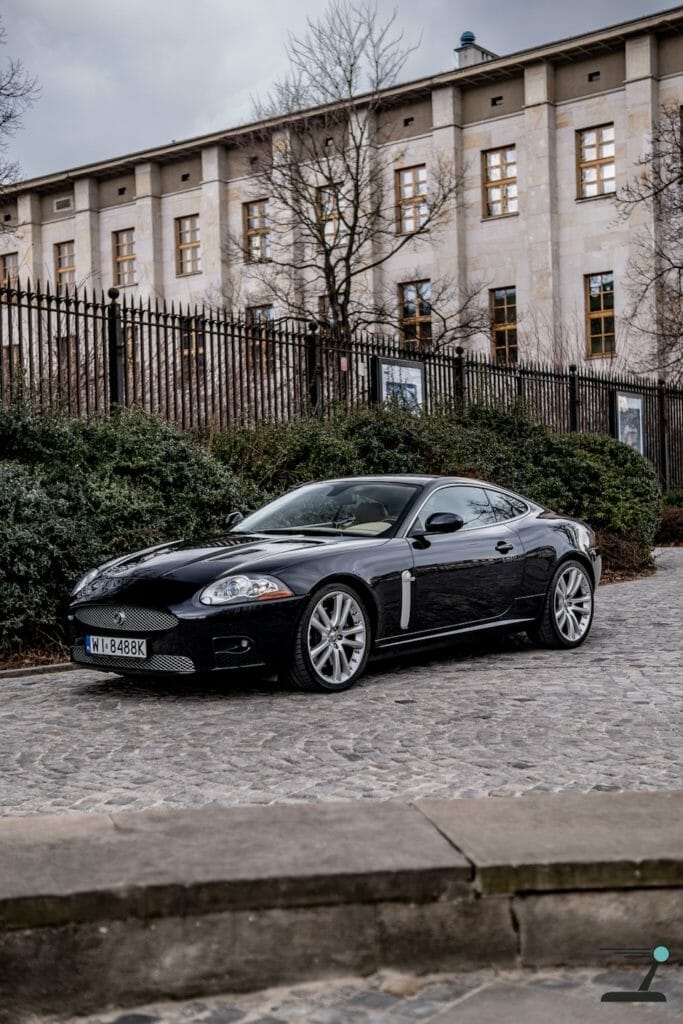 Das Fahrwerk des 4,79 Meter langen Jaguar XKR profitiert wie kaum ein anderer Sportwagen von seinem geringen Gewicht. Auch wenn Jaguar ihn gerne noch etwas leichter hätte und das Konzept des Hochgeschwindigkeits-Leichtgewichts noch immer in der Firmenzentrale herumspukt, ist der britische Hecktriebler leichter als die meisten Konkurrenten.
Mit einem Leergewicht von 1770 Kilogramm wiegt er rund 300 Kilogramm weniger als ein Mercedes SL 55 AMG.
Die Feinabstimmung von Federn, Dämpfern, Lenkung und Bremsen erfolgte in monatelanger Arbeit auf der Nordschleife des Nürburgrings und ließ sich so auf nahezu jeden Straßentyp projizieren. Der Erfolg ist in jedem Geschwindigkeitsbereich spür- und erlebbar.
Dank des elektronischen Dämpfersystems CATS kommt der XKR scheinbar nie an seine Grenzen und bringt auch in engen Kurven das maximale Drehmoment von 560 Nm voll auf die Straße.
Der 4,2-Liter-Achtzylindermotor leistet 416 PS. Die maximale Leistung wird bei 6250 U/min erreicht, das maximale Drehmoment von 560 Nm steht bei respektablen 4000 U/min zur Verfügung und wartet nur darauf, abgerufen zu werden. Der Brite hängt gierig am Gaspedal und sprintet bei Bedarf in 5,2 Sekunden von null auf 100 km/h.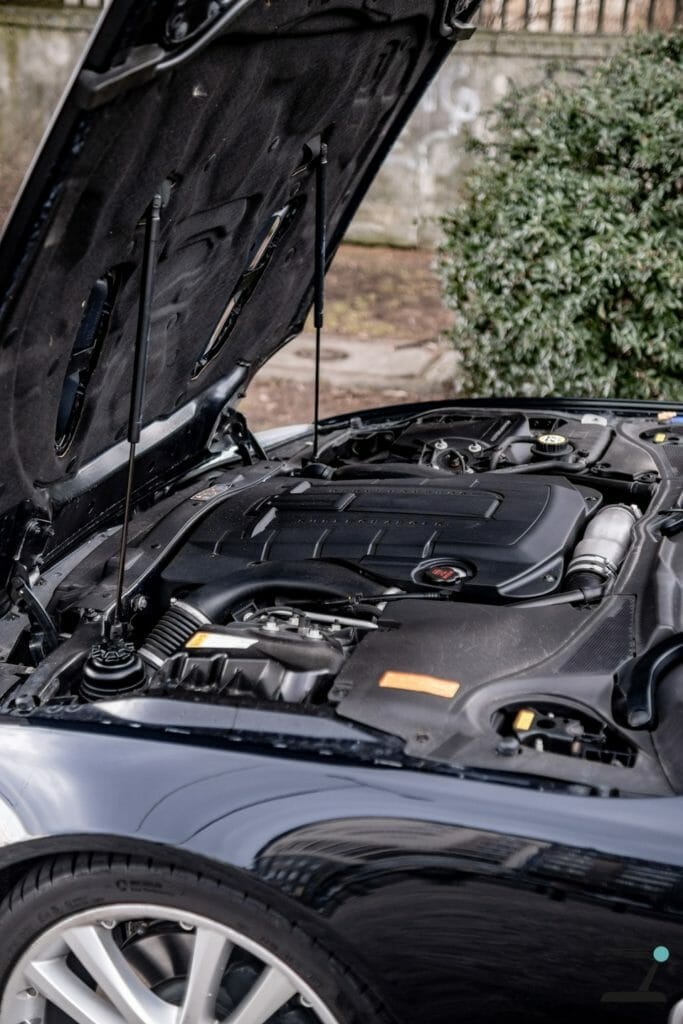 Dieser Jaguar XKR ist ein "low mileage, regularly driven" – mit nur 56k auf dem Kilometerzähler. In den letzten 3 Jahren hatte der Besitzer nicht wirklich Zeit, ihn richtig zu fahren. Es ist eines von 4 Autos, die er derzeit besitzt.
Das Auto wurde neu in Polen verkauft von Stefan Kuryłowicz .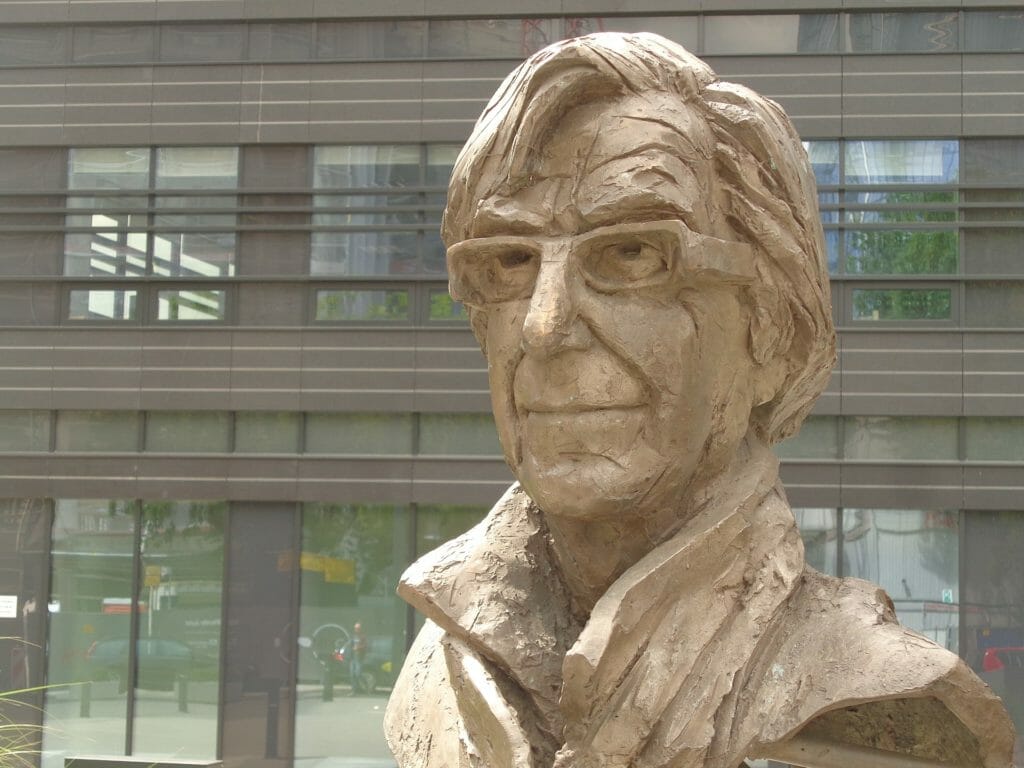 Er ist wahrscheinlich der berühmteste polnische Architekt – der leider 2 Jahre nach dem Kauf bei einem Flugzeugabsturz ums Leben kam.
Der Verkäufer war gut mit der Familie befreundet und kaufte das Auto vor fast 6 Jahren.
Der Wagen wurde zuletzt 2022 bei einem Jaguar-Händler gewartet. Seit dem Kauf des Fahrzeugs hat der Verkäufer es auch 2018 und 2020 in einer auf britische Autos spezialisierten Werkstatt warten lassen.
Im Jahr 2018 wurde neues Motor- und Getriebeöl aufgefüllt, sowie einige Getriebeteile ausgetauscht.
Im Jahr 2020 erhielt er neue Bremsen vorne und hinten, neues Motoröl, neue Luftfilter usw.; und neue Reifen – Michelin Pilot Sport 4s . Außerdem ließ der Besitzer den Lack auffrischen und keramikbeschichten und den Innenraum gründlich reinigen und auffrischen.
Alles funktioniert perfekt – es gibt nur 2 kleine Dinge, die repariert werden müssen:
die Felgen müssen neu lackiert werden (kann ich gerne machen)
das Innenteil, das den Kofferraum abdeckt, hat sich gelöst
Das Auto wurde immer in einer beheizten Tiefgarage gelagert und mit einer Auto-Pijama-Abdeckung abgedeckt, wenn es nicht benutzt wurde.
Das Auto ist offiziell im Besitz der Firma des Verkäufers, so dass eine Handelsrechnung, mit 23% Mehrwertsteuer im Verkaufspreis enthalten, vorgelegt werden kann.
Cover the Insurance with our Partner and only pay € 420,-/per anum. Calculate it here
The vehicle description is provided to the best of the seller's knowledge and belief. We at Getyourclassic use our experience to work with the seller to provide a correct and accurate vehicle description. However, the bidder must satisfy themselves as to the accuracy of the description and make all necessary enquiries before placing a bid. Our General Terms and Conditions apply exclusively.
| | |
| --- | --- |
| Baujahr | 2009 |
| Marke | Jaguar |
| Modell | XKR |
| Motor | V8 Supercharged |
| PS | 416 |
| Hubraum | 4.196 |
| Kilometerstand | 56600 |
| Standort | Berlin / Germany |